OneSource Marketing
Your preferred embroidery resource.

With state of the art embroidery equipment and our long-standing commitment as a company dedicated to quality, OneSource Marketing is positioned to be your preferred resource for all of your embroidery needs.
More About Us
About our embroidery services.
---
We are located in Lincoln, Nebraska. We offer custom embroidery for corporate identity, special events, trade-shows, sports logos, uniforms, and personalized gifts. No matter how big or small the event, we have no minimum and will happily customize one piece or 20,000 pieces, all depending on what you need.
If you've always wanted your favorite artwork embroidered, or you're looking to embroider pieces for a large and growing corporate office, OneSource Marketing is who you need. We can handle any size job, any design, and we always aim to be efficient and accurate, making sure you receive your order as quickly as we can get it done.
We work with the latest embroidery equipment that increases the quality of our work and enables us to use up to 16 colors per logo. We also offer in-house digitizing embroidery and will take any logo or artwork and program it into our latest software ensuring quick and flawless results.
Types of services we provide.
---
Embroidery
Embroidery is defined as the art of decorating fabrics using a needle and thread, or cloth that has been embroidered.
Applique
Applique is a sewing technique that involves stitching a small piece of fabric onto a larger one to make a pattern or design.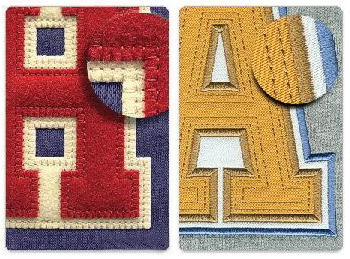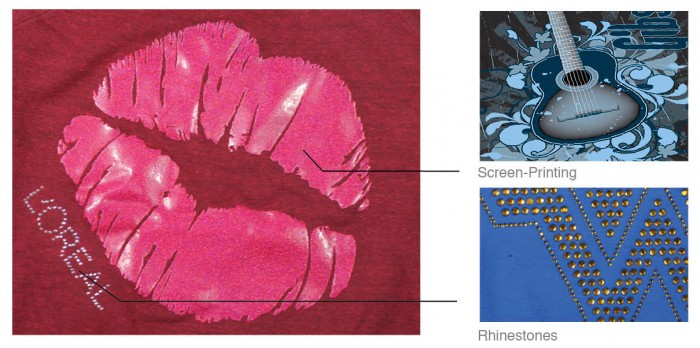 Mixed Media
Mixed Media apparel decorating is the combination of two or more decorating techniques on one apparel item. Combining screen-printing and embroidery or appliqué and screen-printing are two of the most popular mixed media options.
Monogramming
A design consisting of two or more alphabetic letters combined or interlaced, commonly one's initials, often embroidered on towels and robes.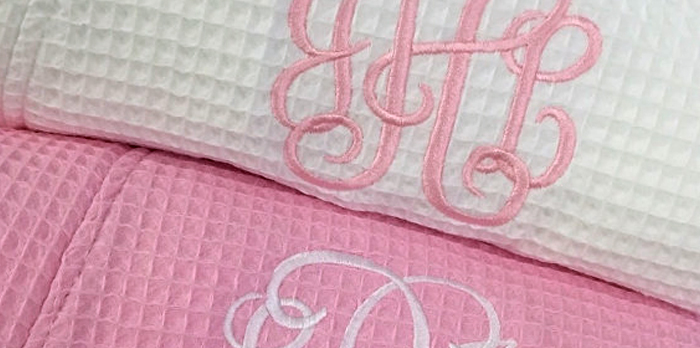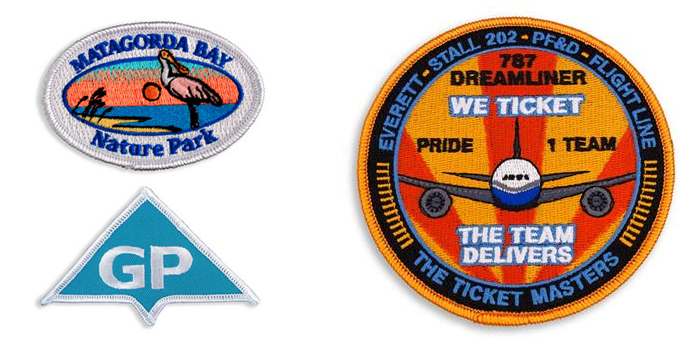 Patches
An embroidered patch, also known as a cloth badge, is a piece of embroidery which is created by using a fabric backing and thread. Embroidered patches can be attached with a pin, sewn on, or affixed with more modern methods such as iron-on, dryer heat-activated adhesive, and Velcro backing.
---
We would love to be your
embroidery resource.
Our distinctive culture embraces trusting relationships, solid work,
personal attention, lots of laughter and most important results.
Crafting experiences one brand at a time.We work with brands of all shapes and sizes to design and build solutions that fit your specific needs.